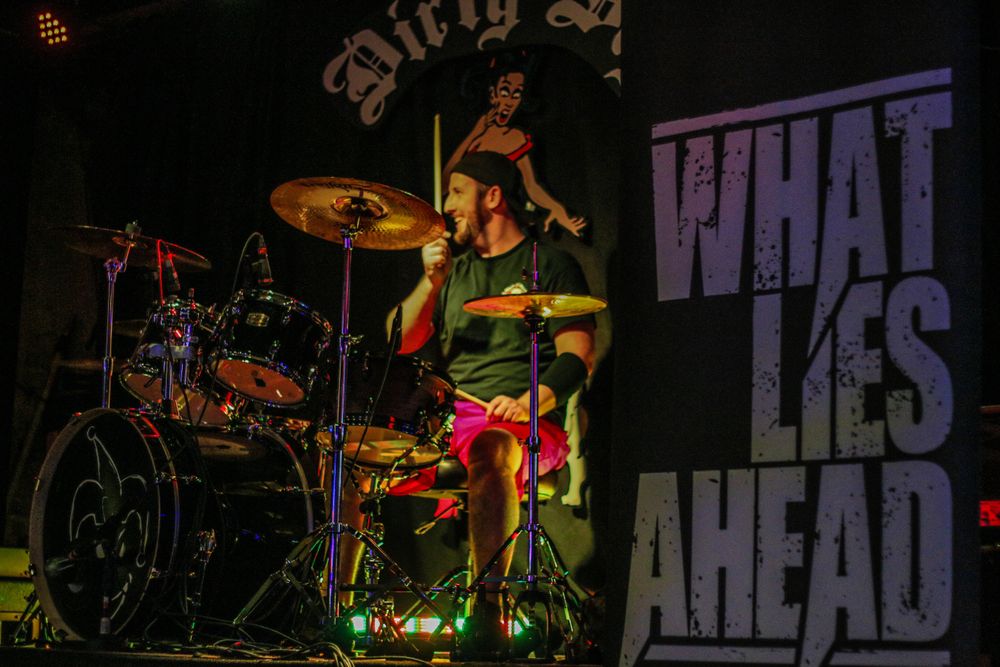 Drumsticks in hand, forever assaulting the skins like they pose a threat to everything he holds dear, Steve brings the other half of thunderous groove to the trio's rhythm section.  Deftly navigating the kit while still maintaining a true sense of dynamics and showmanship, he builds a percussive sonic framework that fits the band's sound like a well-tailored suit.

In the songwriting process, Steve has also been known to push the group's musical chops into new directions by perpetually asking, "...What If?"
Also, he forgot the stage banners one time after a show in Chicago.