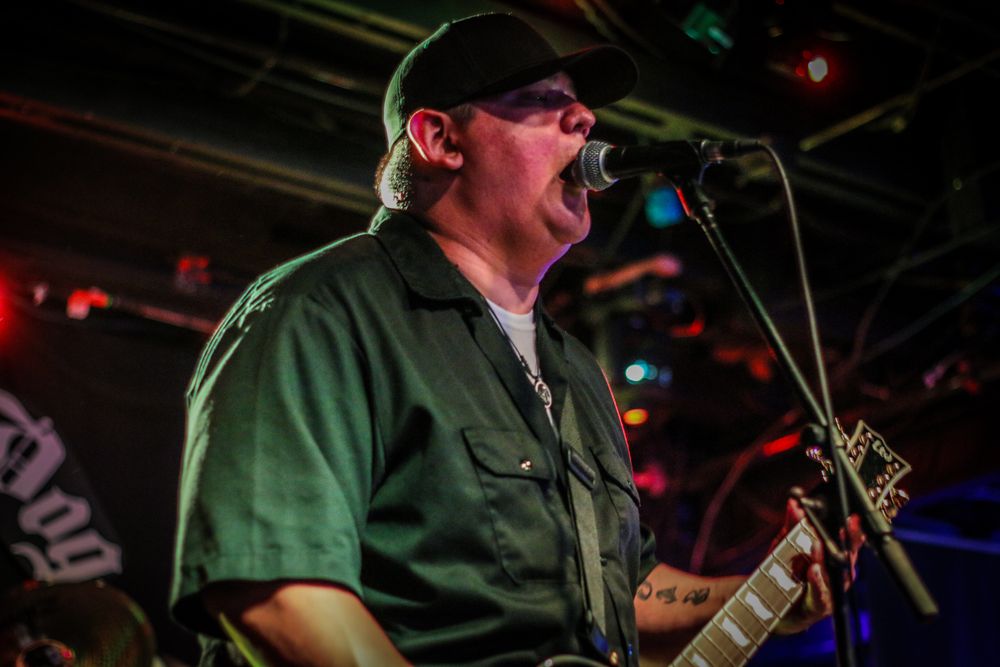 The guitar-wielding maestro behind many of the trio's tastiest licks, using his voodoo-doll emblazoned ESP to blend meaty riffs with incredibly catchy choruses. He takes his duties as "Riff Manufacturer" very seriously, churning out infectious rhythms with deadly precision.

 Jim also acts as the second vocalist for the trio, performing backing duties as well as several turns in the lead role on some songs.
His quest for a bowl filled with only brown M&M's continues to this day.