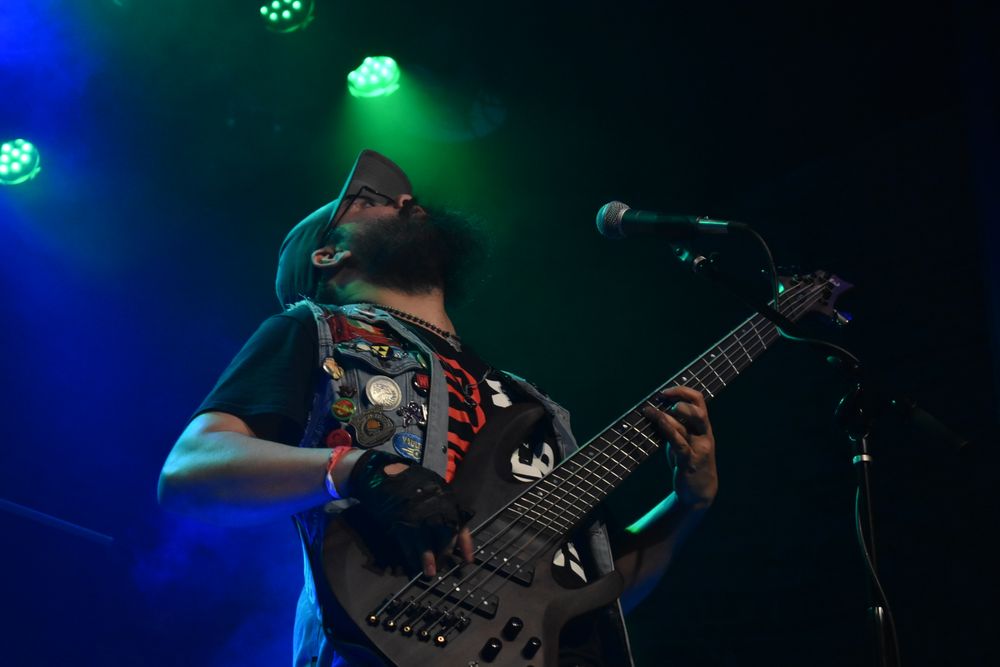 The rambunctious, eccentric rhythmic backbone of the trio.  Armed with his five-string basses, affectionately named "Beef Ferguson", "Maxwell Doof," and "Thunderf**k McGee,"  Q takes great pride in building deliciously gritty, rock-solid grooves.  Drawing from an eclectic musical taste that spans nearly every genre, he is forever chasing the goal of moving the crowd like the air around his bass cabinet.

Q is also performing lead vocal duties, utilizing melody, attitude, and aggression to best suit the structures laid by Jim's six strings.

He really, really, likes Mad Max, Final Fantasy, and denim vests.